Commercial sash window and casement window renovation projects
From small domestic, to award-wining commercial projects, we partner with architects, surveyors, developers, project managers, planning and conservation officers and specialists throughout Sussex and South London.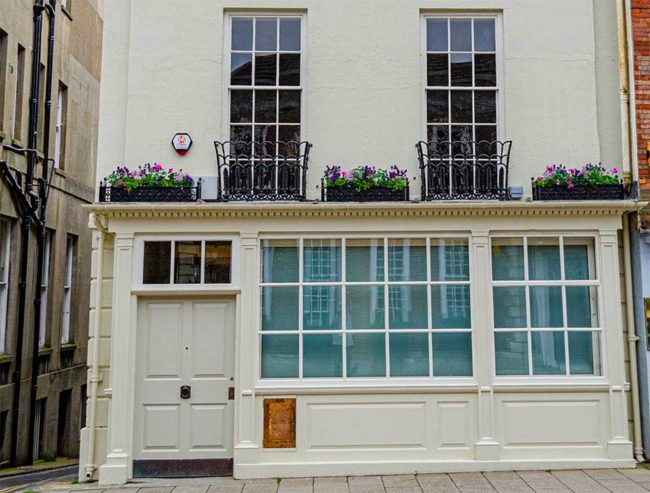 Why choose a local, Sussex commercial sash window renovation specialist?
Your project is only as good as the supplier you choose to partner with. We understand the professional service required at all the stages from enquiry and quote, through to ordering, fitting and aftercare. These vital touch-points in every job are managed to fit in with your requirements, allowing us to share our expert knowledge, experience and skills where they're most needed.
Organisations we've worked and partnered with over the years
As you'll be aware, traditional windows are an essential feature of a period building's character. Therefore, it is vital to maintain them, not only because of the aesthetic appeal, but because they add value to the finished project.
Getting Top Notch Sash involved at the early stage of a project, means we can produce a full condition report outlining all options, helping you with your tender by providing our detailed specifications and window section drawings if required.
Listed buildings experience
We have experience of carrying out work in phases to suit all projects and timescales. Over the years we've working closely with English Heritage, Historic England, and independent specialists like Neil England on listed buildings, and those within conservation areas.
Budgets for commercial sash window and casement window renovation projects
We don't do poor quality refurbishments – we believe in doing work that'll last. We offer a range of timber window and door solutions to suit your project and budget, from renovation and draught proofing, to replacement double glazing and secondary glazing, and everything in between, and we're here to give you the best advice on which options suits you and your project.
Often windows don't need to replaced. Our unique renovation and draught proofing service is a cost effective way of bringing older windows back to their former glory. Repairing makes problems associated with older windows such as draughts, rattles and operational issues, a thing of the past, as well as aiding future maintenance and reducing energy costs and a project's carbon footprint.
Enquiry and quotation
Our surveyor will contact you to discuss the project, establish a budget, and arrange a site survey. He'll then inspect each individual window on site, providing access is possible and safe.
Using your tender documents, we will provide a window-by-window quotation to match your window reference numbers and elevation drawings
Your quote will be with you no later than 5 working days from the date of the survey
Ordering process
We know window renovation is usually a very small element of the overall project you're managing, so using all our commercial experience and feedback from clients, we've done all we can to make specifying and ordering your timber windows with us as easy as possible.
We a written order from you to be able to provide you with installation dates to suit your schedule
A technical survey will need to be organised, but this is only if new joinery is involved
We then require a deposit and we'll agree a contract and payment schedule
Our workshop will get busy making any new joinery you require
On the agreed installation start date, our installers will arrive on site by 8:30am, ready to start your window renovation project
After sales care
We'll check you are happy with your window renovation, and answer any questions you may have. After your final payment, our after care pack will be emailed to you or your client, including maintenance instructions, the 5 year guarantee and any certificates that are required ie FENSA.
Let's talk shop
Get in touch, we won't bite. But we do have extensive experience working on all types of projects, for private and commercial clients.
Brighton – 01273 258 226
Worthing – 01903 444 737
E: jon.davis@topnotchsash.co.uk